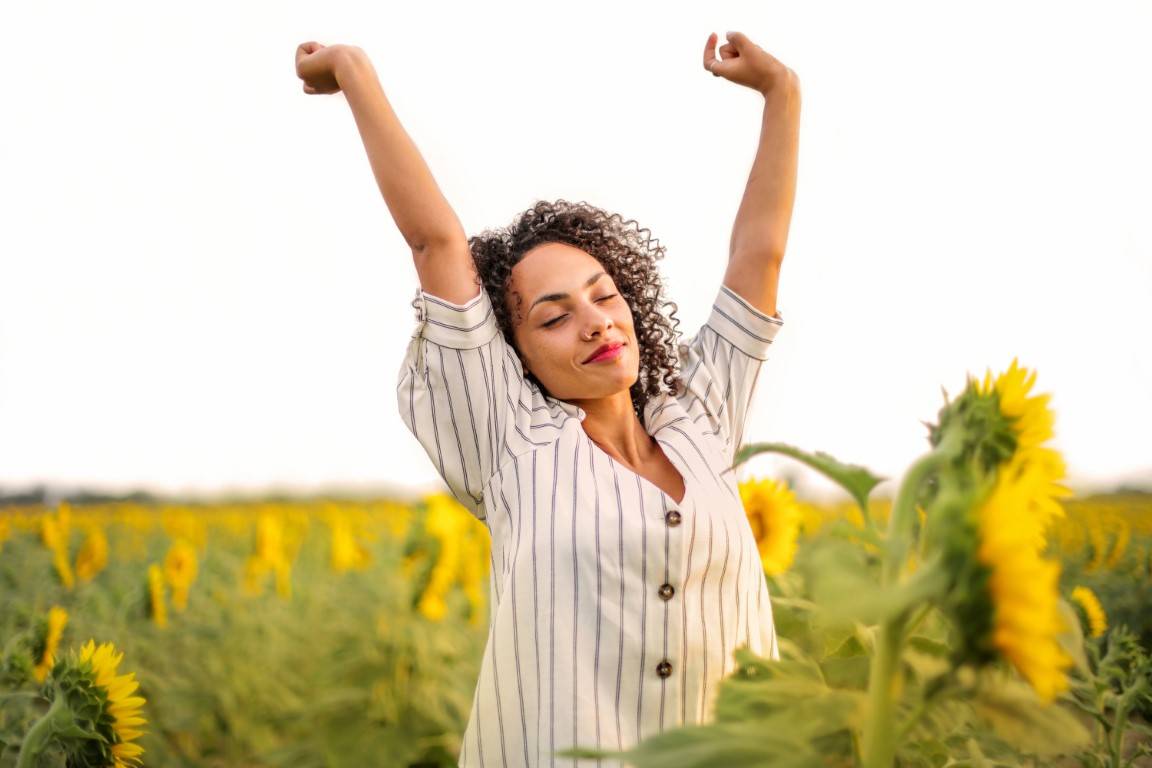 Vita Chip for Well-being, Vita Chip for Life
We are dedicated to safeguarding your health in our tech-driven world. Our advanced frequency modulation technology transforms harmful EMF radiation from modern devices into a biocompatible form, significantly reducing its impact on your well-being. With over 30 years of research in information medicine, our specialists have crafted highly effective solutions. We use calibrated frequencies to protect your health, allowing guilt-free tech use. As pioneers in frequency and information medicine, our mission is to lead the way in healing through frequency. Join us on our journey to a future where frequency-based healing is the norm.
Philosophy
As a family business, our philosophy is characterized by honesty, sincerity and a focus on people's needs.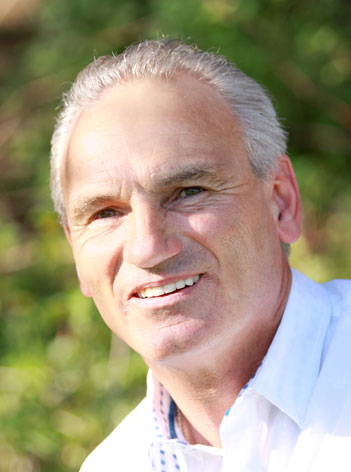 Peter Andres - Founder
From my roots as a computer scientist, deeply entrenched in the realm of computer-controlled measurement technology, emerged Vita Chip for Well-being and Vita Chip for Life.

In 2011, a fateful encounter brought us together with visionary doctors and scientists who had dedicated three decades to perfecting the technology that powers our products, designed to shield you from the growing concerns of 5G and EMF radiation.

Bound by a shared mission to mitigate the effects of 5G and EMF radiation, we joined forces to birth Vita Chip. Together, we've ascended to the forefront of global information frequency technology, steadfast in our commitment to rejuvenating balance and vitality for you and your loved ones. Today, I am a man who has combined his passion for technology with his new understanding of subtle energy, driving us towards a healthier and safer future.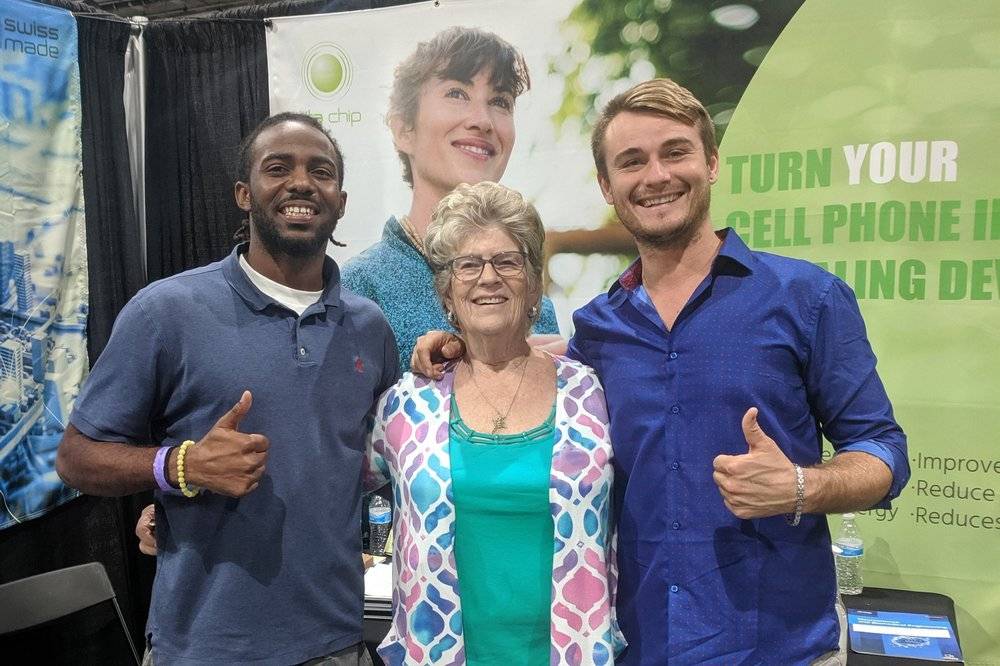 Protection you can trust!
Happy, healthy customers are what we strive
We want you to be 100% satisfied with all Vita Chip products. If for any reason they do not suit you within three months, we invite you to return them to us for a full refund.
Our solution to EMF Radiation
We take a natural, holistic approach to health. The foundation for good health begins at the cellular level. Through careful study and scientific testing, Vita Chip products have been uniquely designed to combat the invisible, cell-damaging and electromagnetic frequencies.
By listening to you and your needs, we have developed products that help your body achieve optimal health on a cellular level, without the help of medications.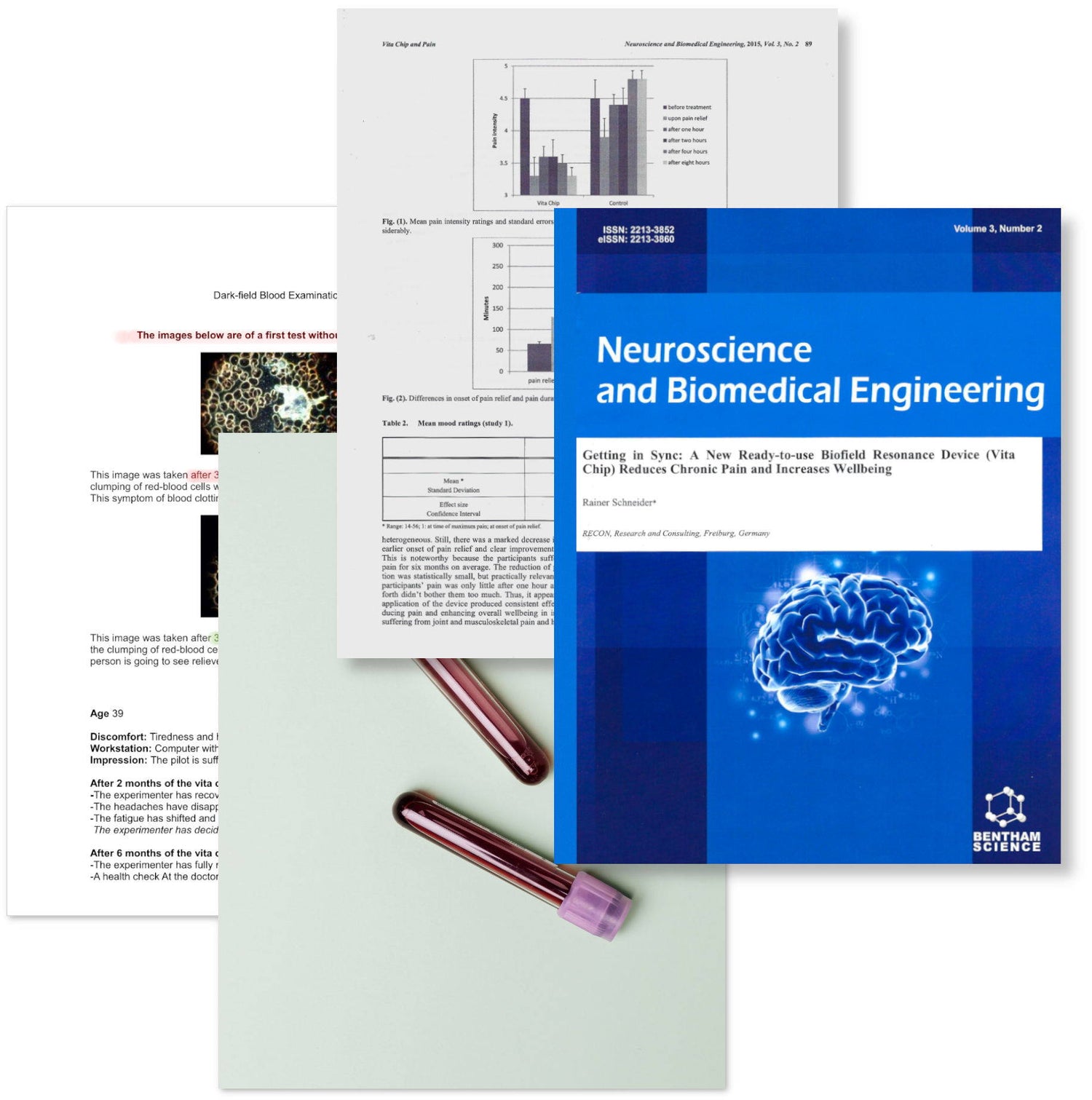 HOW VITA CHIP CAN SUPPORT YOUR HEALTH
With over 30 years of research in information medicine, we have programmed our Vita Chip with several positive frequencies that help your body return to homeostasis.
Thousands of our customers have reported a reduction in the following ailments:
back pain, chronic joint pain, sleep apnea, tendonitis, headaches, asthma, allergies, food sensitivities, brain fog, bowel dysfunction, heart disease, hormone and metabolic imbalances, painful symptoms during a woman's menstrual cycle, emotional trauma, depression states, and more.
Studies and analyses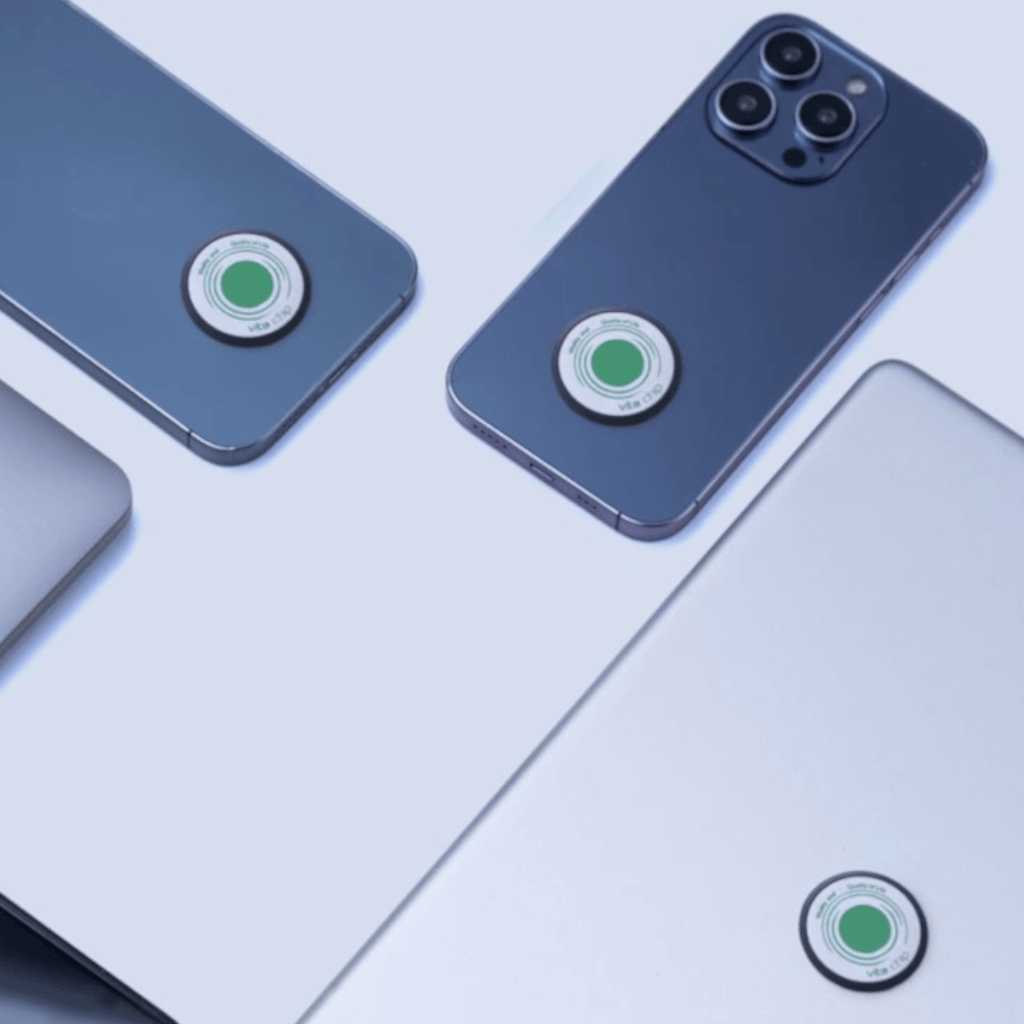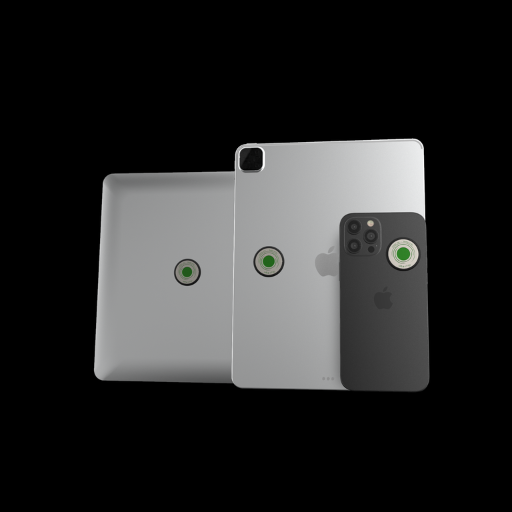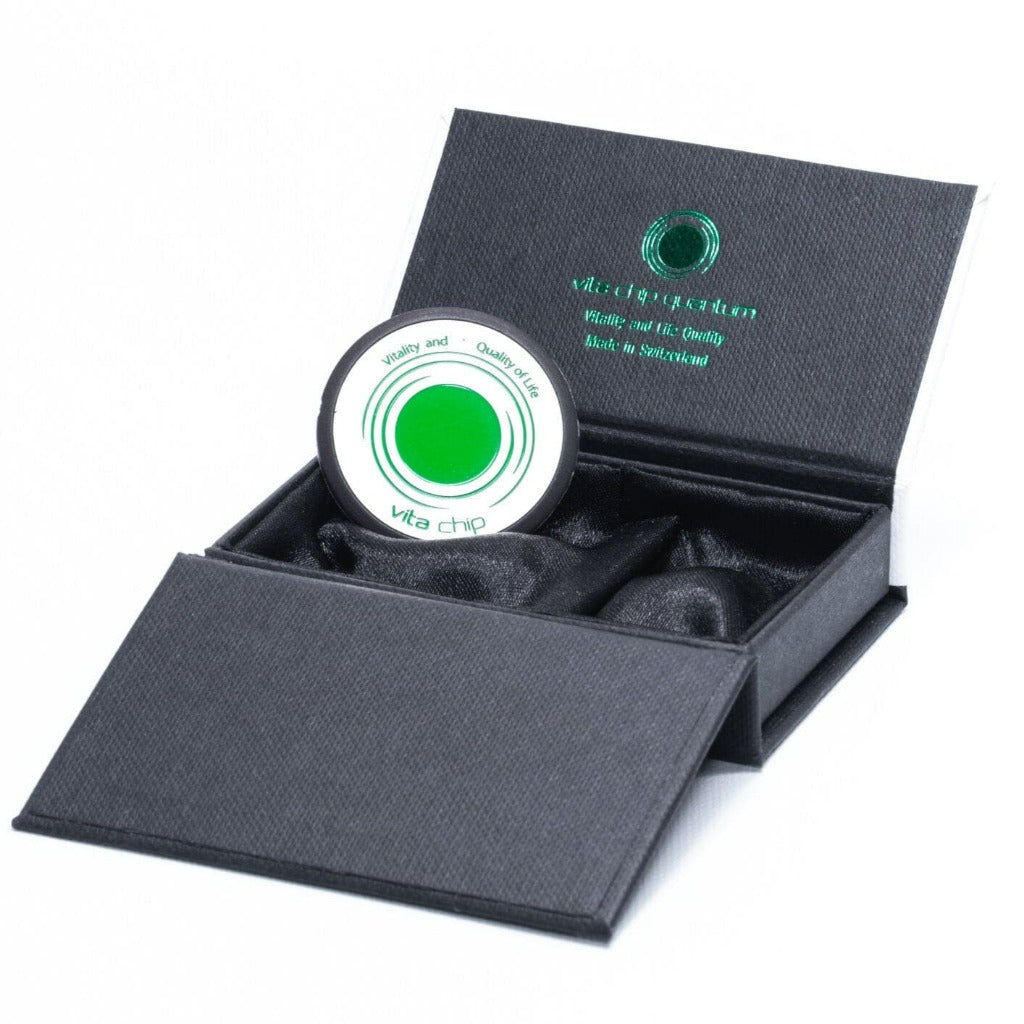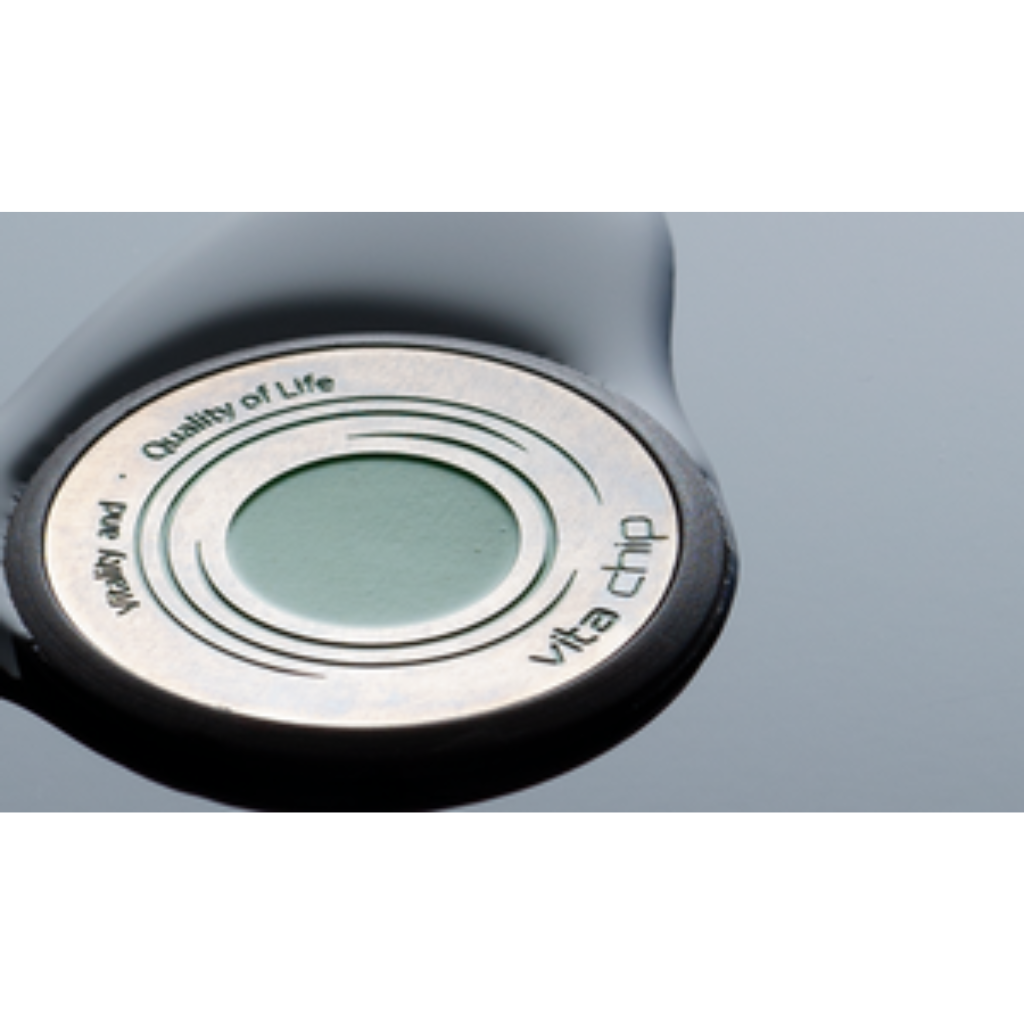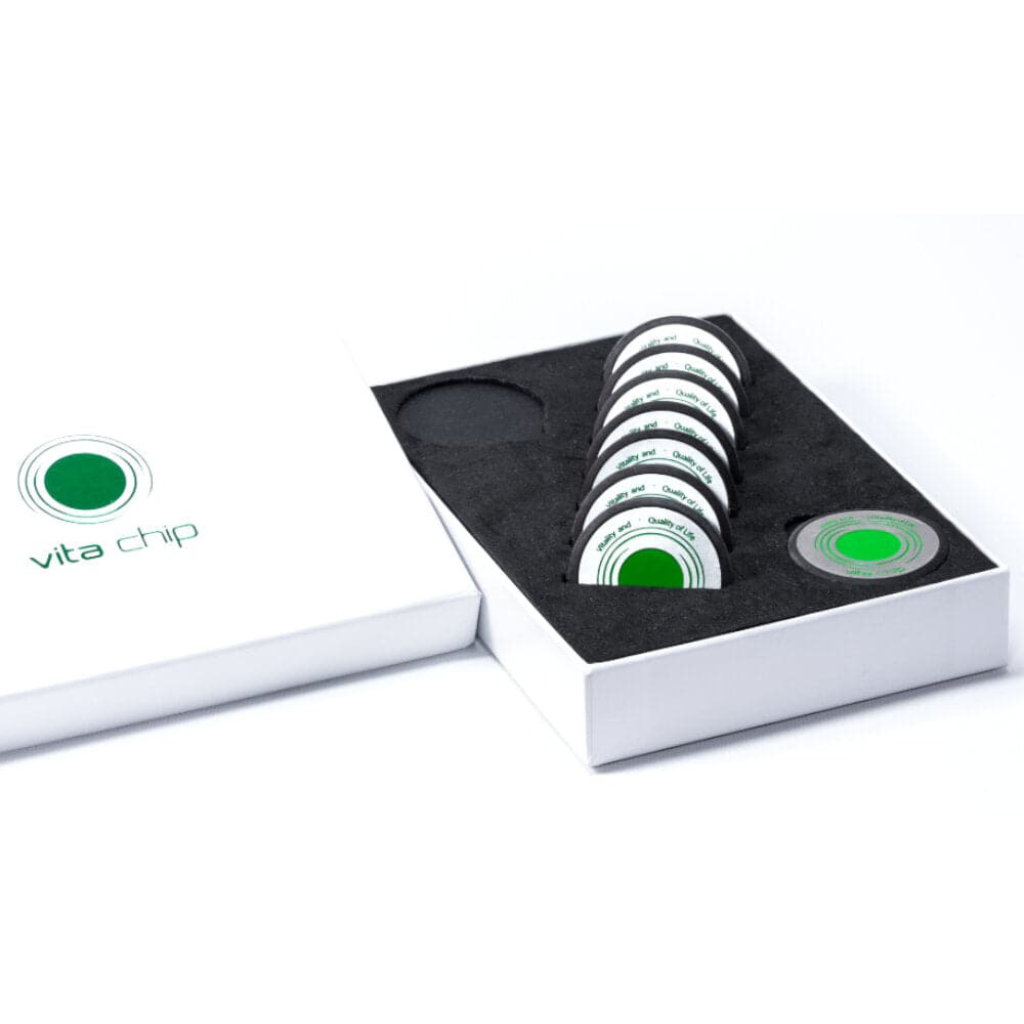 Vita Chip Electromagnetic Radiation (5G) Protection
Regular price

$0.00

Sale price

$349.00
Share
Premium Quality
Developed with German engineering, made in Switzerland. 
5G tested
Vita Chip counteracts 5G frequencies
90 days money back
Try it without risk: Feel safe with our 90-day money back

Make your technology biocompatible.
The most advanced EMF harmonization technology in the world is now available to protect your entire home and office! The Vita System includes 8 Vita Chips to transform your home into a space of tranquility.

There are numerous negative health effects of prolonged EMF exposure, including brain fog, insomnia, anxiety, and headaches. As our lives become increasingly intertwined and dependent on technology, it is essential that we protect ourselves and our loved ones from the harmful frequencies emitted by our devices. Those who are now working remotely and children attending school online are exposed to EMFs at an unprecedented rate! The effects of this are still unknown. . . Now is the time to take action and invest in the health and vitality of your family!

Simply place a Vita Chip from your 2.0 System 8 on each of your devices and watch as your living or working environment becomes a space of peace and healing.

With triple the volume of Vita Chip E, a wider range of minerals, and a more modern design, the Vita System 8 is the most powerful EMF-EMR protection system for your home!