Vita Chip Studies and Analyses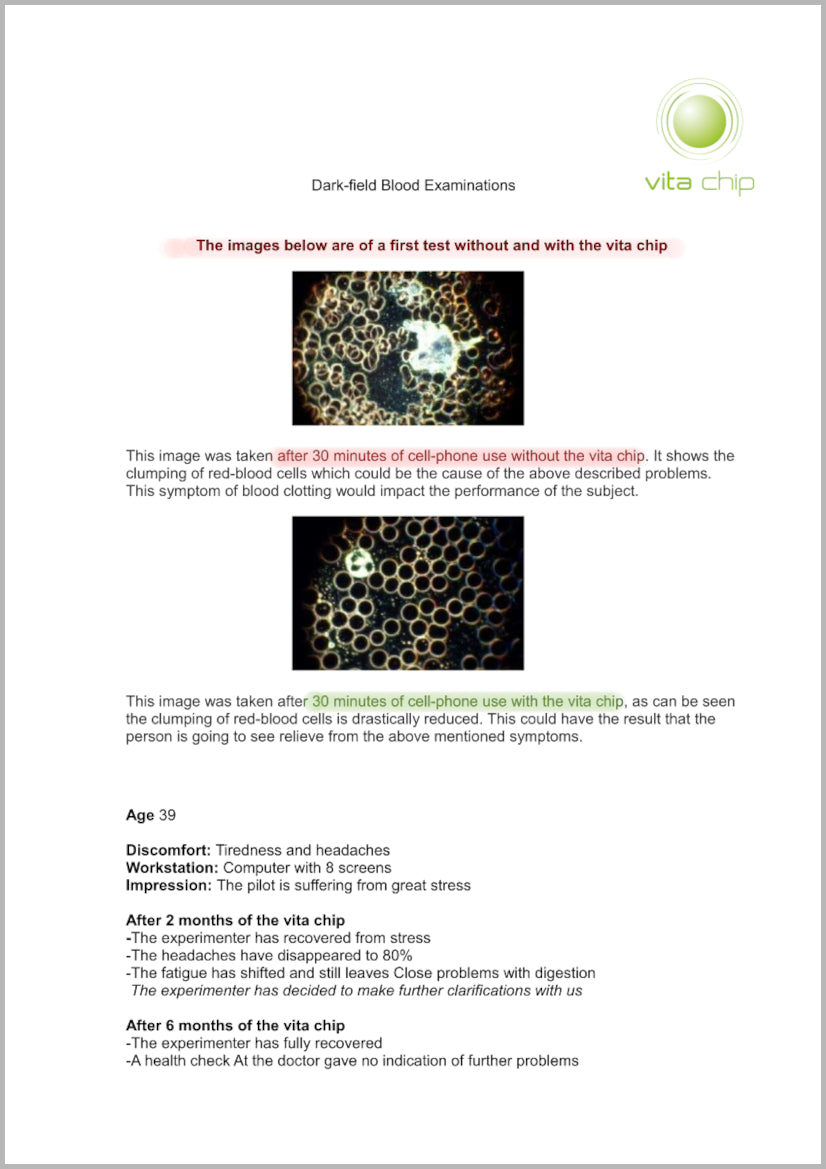 LIVE BLOOD ANALYSIS
In a study in which the blood of a 39-year-old man was examined before and after Vita Chip application, astonishing results were obtained. Previously clumped blood cells exposed to EMF radiation changed their structure after only a few minutes of Vita Chip application. After two months of EMF reduction, a significant improvement in symptoms occurred and after only six months the man felt completely healthy again.
A wonderful example of how the effects of 5G can be mitigated through radiation protection with the Vita Chip. Protect yourself and your family from EMF emissions and invest in a healthy future without stress!
learn more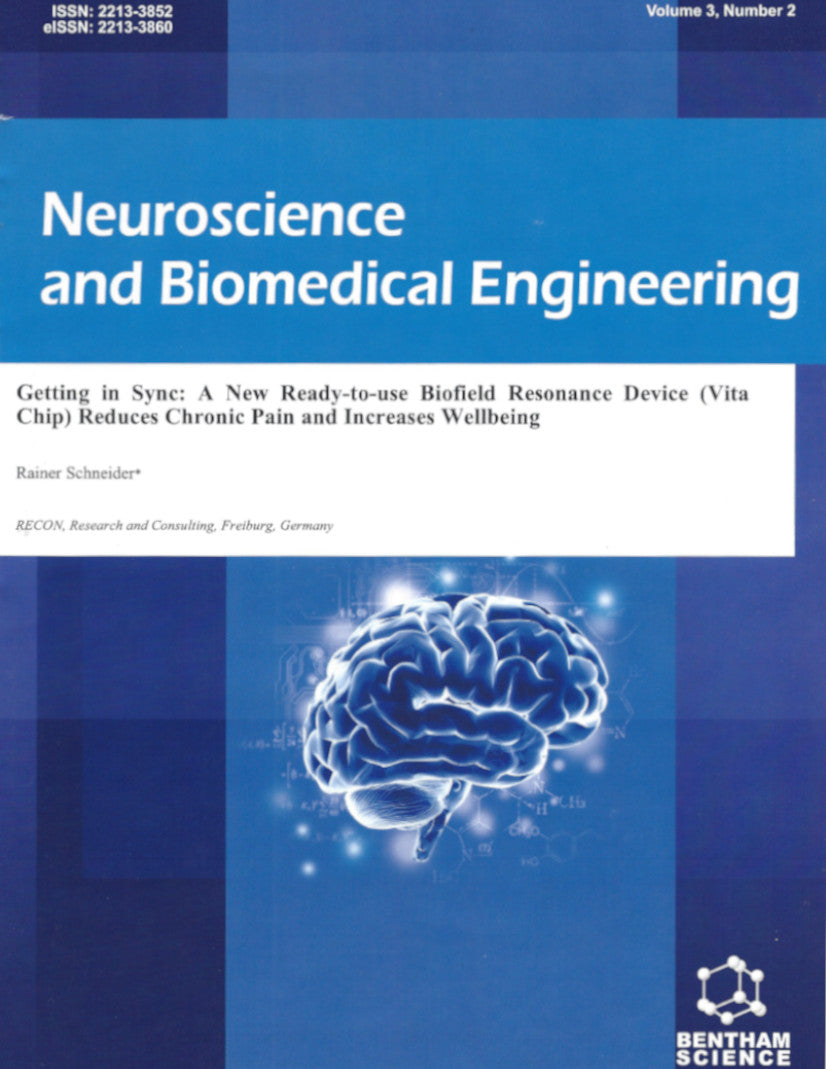 NEUROSCIENCE AND BIOMEDICAL ENGINEERING
Health expert Rainer Schneider publishes several exciting studies about the highly effective bioresonance device in NBE, the official journal of the Institute of Complex Medical Engineering (ICME). His research shows that the Vita Chip had a great impact on the well-being of the subjects.
Schneider therefore recommends using the Vita Chip as an alternative pain therapy. A wonderful result that you too can achieve with the help of the Vita Chip.

Learn more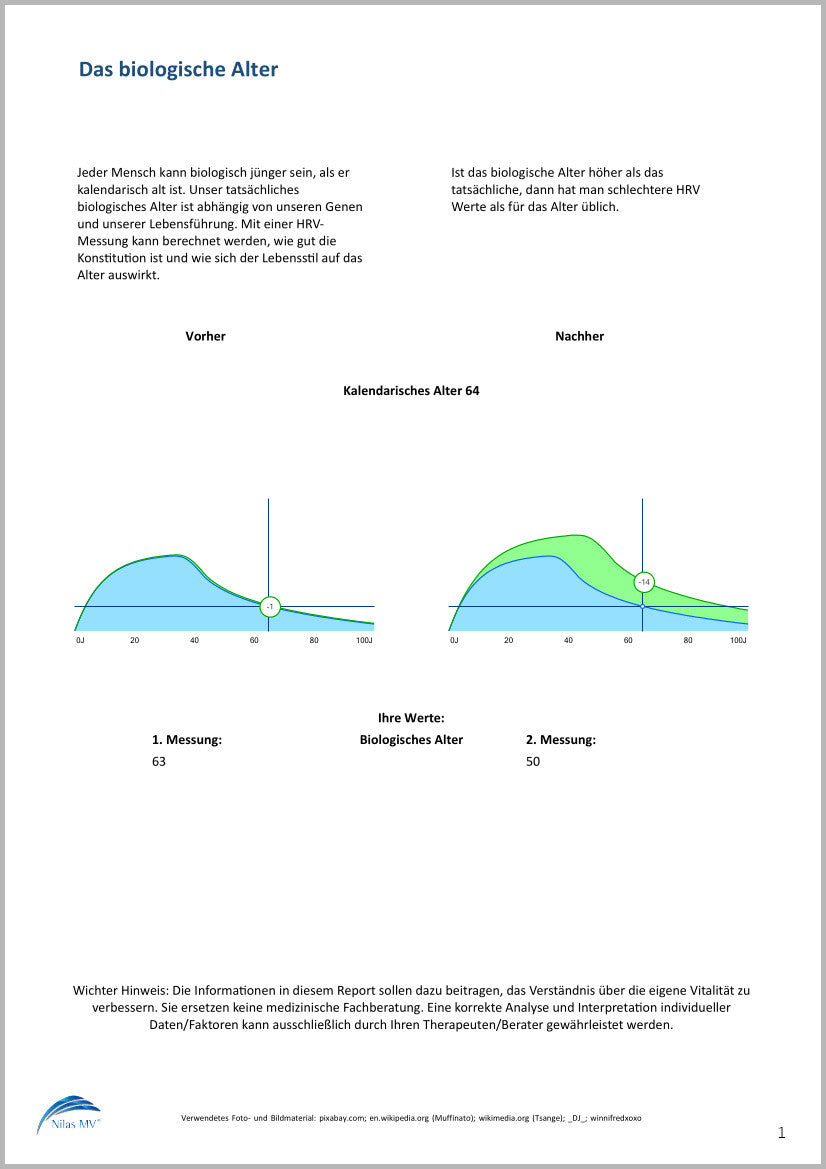 HRV MEASUREMENT WITH AND WITHOUT VITA CHIP
An HRV (Heart Rate Variability) study analyzes the variation in time between successive heartbeats, providing insights into the autonomic nervous system's balance and overall health. It is widely used in various fields to assess how factors like stress, training, or medical conditions affect well-being.
Uncover the effects of EMF radiation on heart rate variability with a specialized study. Learn how Vita Chip can mitigate stress and boost energy levels.
learn more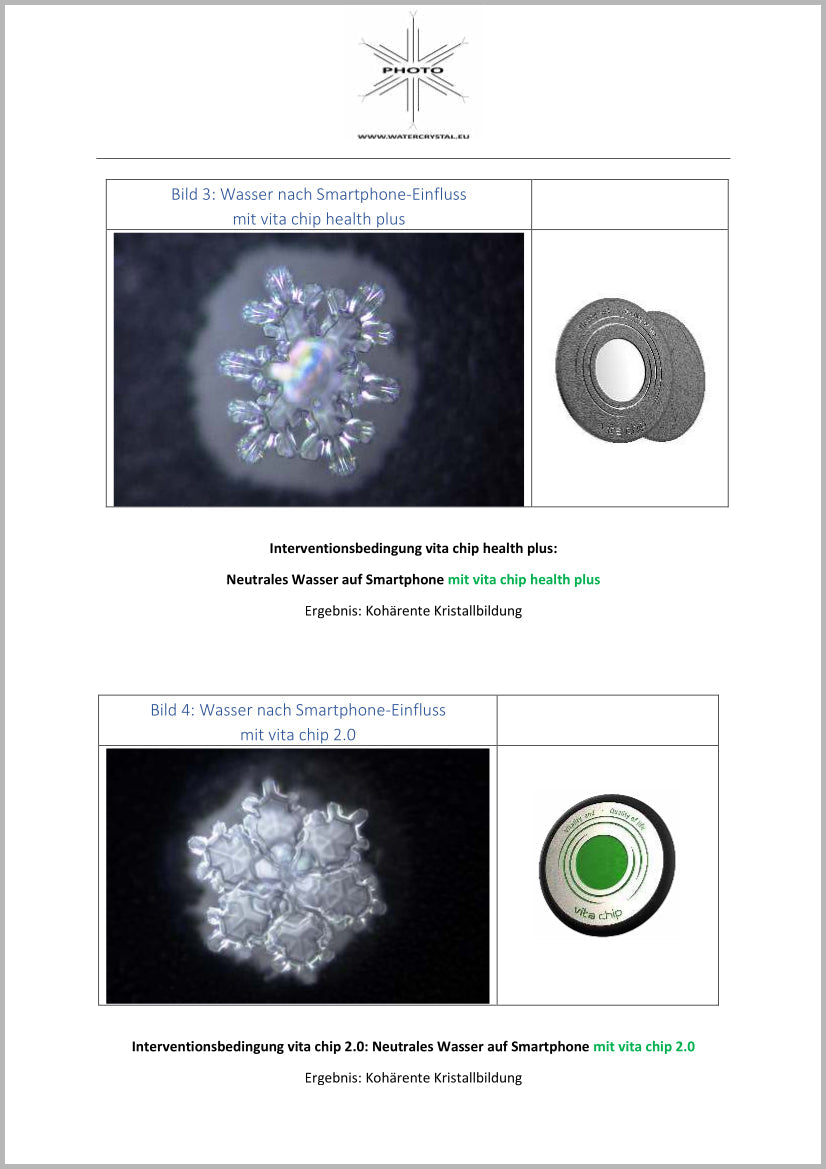 WATER CRYSTAL PHOTOGRAPHY
An interesting study uses water crystal photography to show what electrosmog protection with Vita Chips can do. The change in water structures exposed to electromagnetic fields was documented.
These results were then compared with water structures protected with the aid of a Vita Chip. The difference speaks for itself. Watch the exciting documentary and decide today to do something against the destructive influence of EMF!

learn more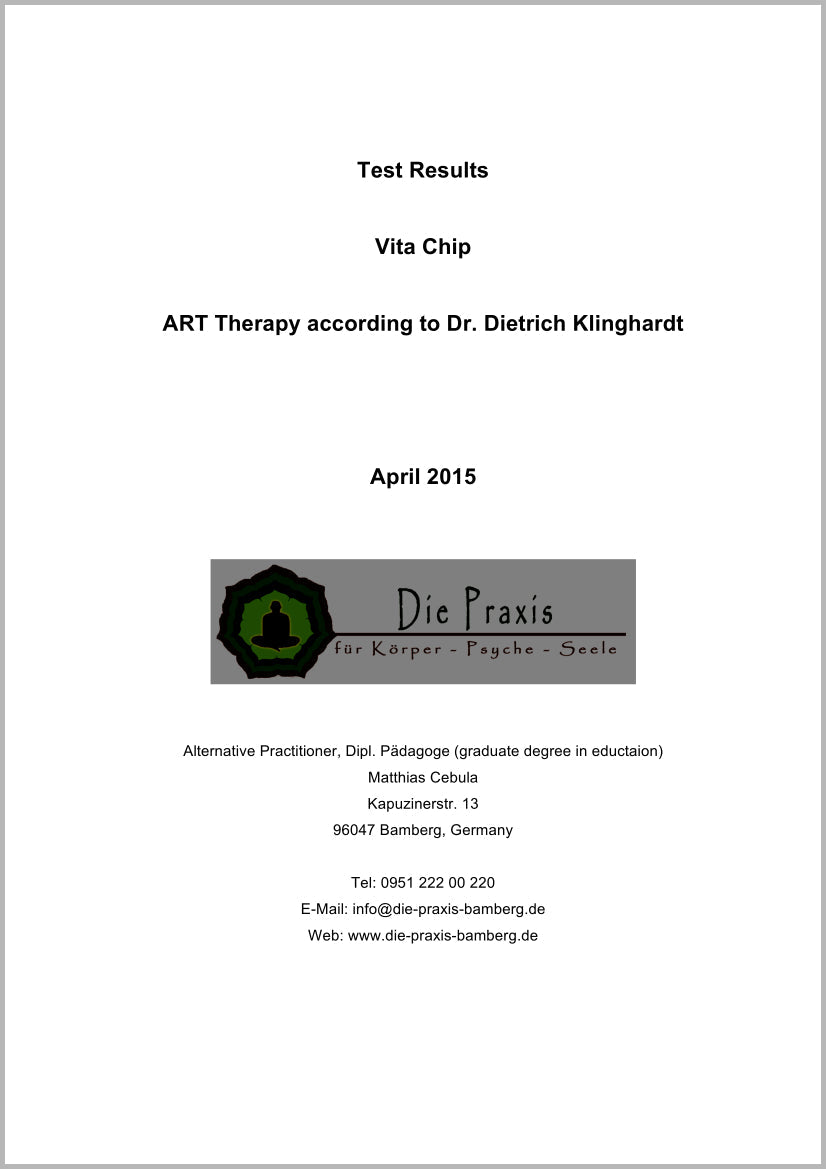 STRESS TEST WITH THE VITA SYSTEMS ACCORDING TO DR. DIETRICH KLINGHARDT
German medical expert Matthias Cebula, focuses his tests on the root of his patients' symptoms. He wants to treat the underlying problem and not just scratch the surface.
All his tests showed overwhelming results achieved with the help of the Vita Chip. He recommends the Vita Chip as an alternative therapy in his practice for all people who want to get or stay healthy. Follow his recommendation and invest in your health with the Vita Chip!

lean more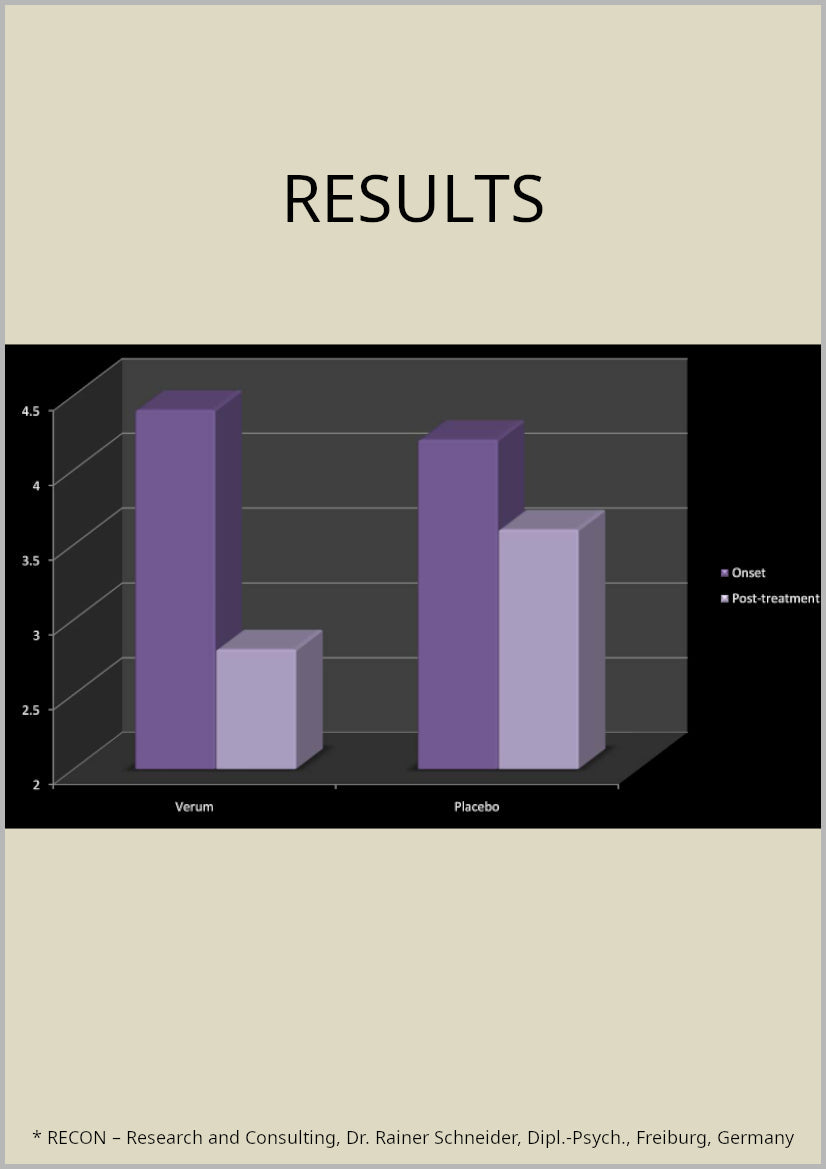 PAIN MANAGEMENT: VITA CHIP CAN REDUCE CHRONIC PAIN
This study investigated whether the Vita Chip is suitable as a non-medical pain management measure. With amazing results! Recon Research and Consulting in Freiburg, Germany, specializes in understanding the effectiveness of medical and psychological interventions.
The results of the study show: Not only was the Vita Chip able to reduce the intensity of chronic pain, it also halved the time it took for the pain to subside. You too can benefit from the harmonizing power of the Vita Chip and take your pain management into your own hands!

learn more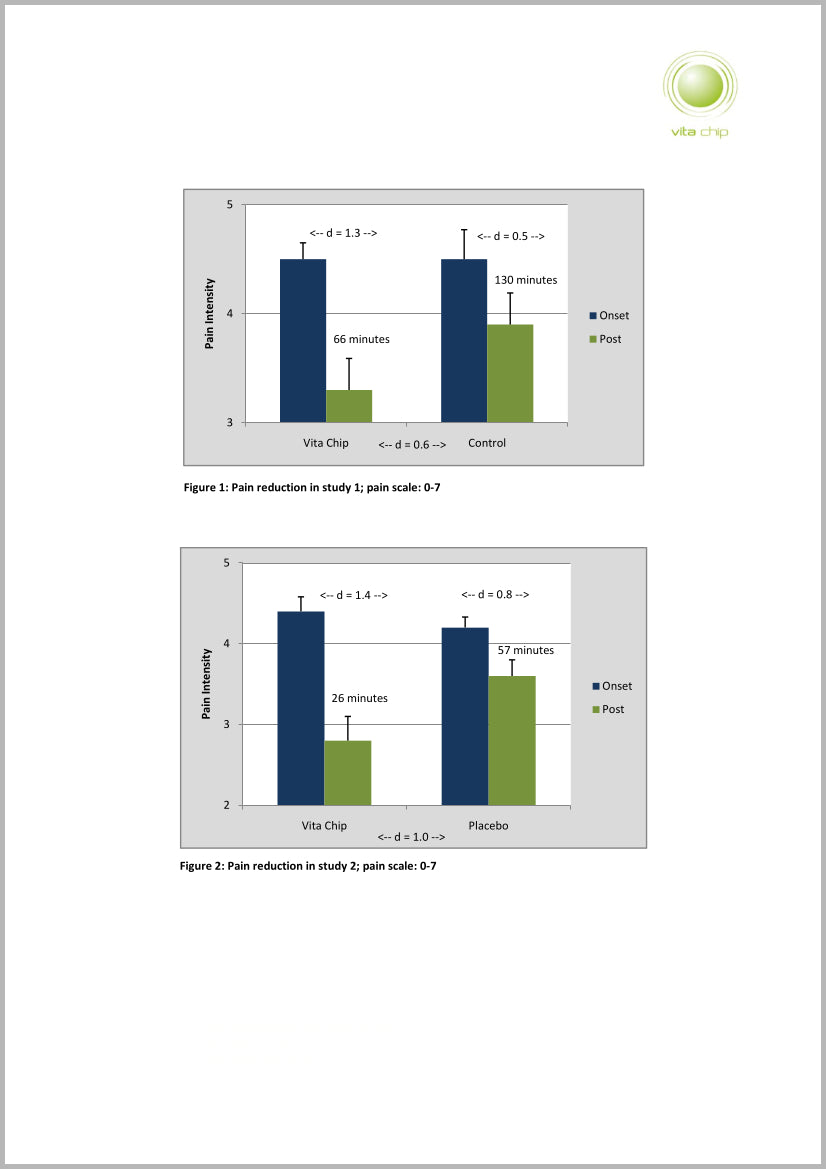 SUMMARY OF EMPIRICAL EVIDENCE (EN)
Since its introduction to the market in 2012, the Vita Chip has continued to impress with incredible test results. In extensive studies, a large amount of data was collected and the effectiveness of the Vita Chip was put to the test.
A summary of these important Vita Chip study results, which convince health experts and laymen alike, can be found here.


Learn more